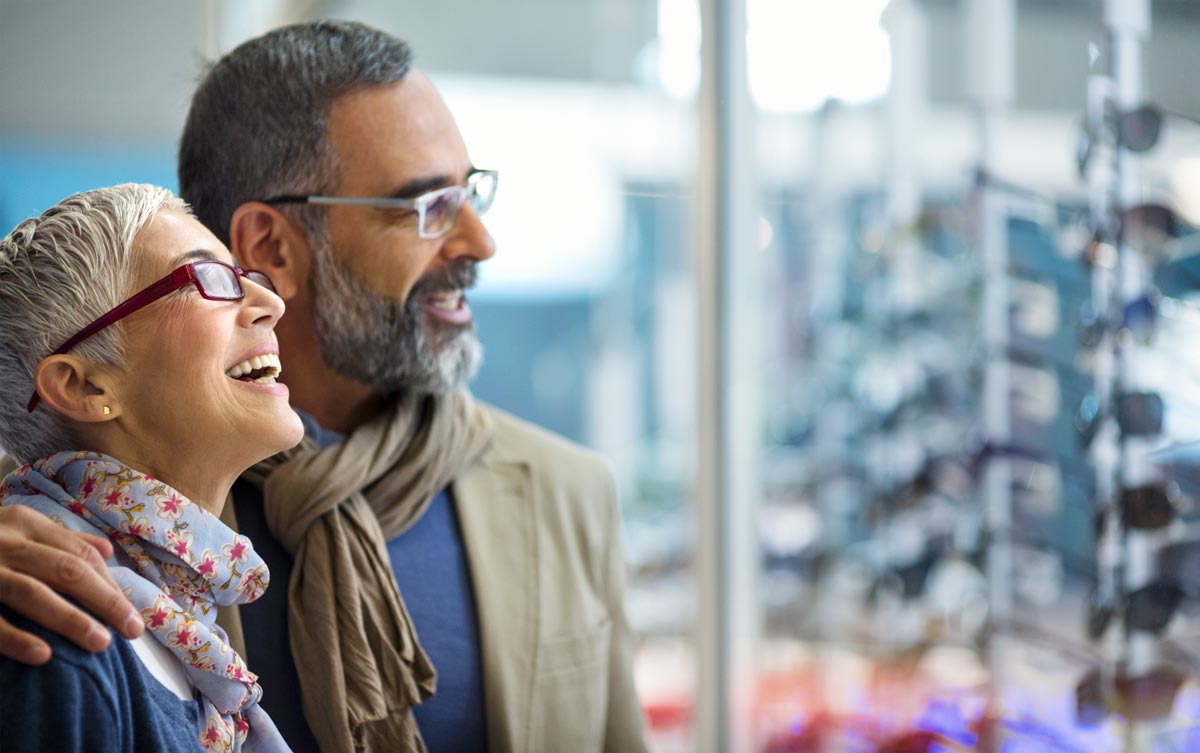 While looking your best in your new frames, your visual needs are what truly matters. We carry premium lenses that offer the latest technology in digitally surfaced materials and the most modern in anti reflective coatings giving your lenses a full 2-year warranty. Our Opticians take the time to discuss your visual needs and incorporate those desires into a pair of lenses that will exceed your visual expectations. Whether you need glasses for playing music, woodworking, Industrial safety glasses, reading glasses or computer specific glasses we have the knowledge and products to suit your needs. Perhaps a blue-blocking lens is most suitable to protect your eyes during screen time. No appointment necessary to visit our showroom and everybody welcome!




























































Sunglasses
We all know that the sun can be harmful to our eyes, and the damage tends to be cumulative throughout life. This is why sunglasses should be an integral part of preventative eye care. We have an extensive sunglass gallery that includes RayBan, Oakley, Maui Jim, Costa, Smith, Bolle, Serengetti, and many others. We recognize the fact that golfing, fishing, driving, hunting, and boating are unique activities that are optimized with different sun lens technology. We can often easily find a sunglass frame that is appropriate for your prescription and customize the lenses with polarization or mirror finishes to suit your needs and taste.













Contact Lenses
Our team has the experience and expertise to fit our patients of all ages with the proper contact lens. From the teenager who needs contacts for sports and fitness to the retiree who is looking for some freedom from glasses, we will take the time to choose the best contact lens for your lifestyle and expectations. Whether it is contact lenses for astigmatism or multifocal contact lenses, we can choose daily disposable contacts or monthly replacements lenses to suit your needs. For those unique eyes, we are prepared to create an order for custom contact lenses using either soft hydrogel or hard gas permeable lenses to maximize vision.
We work closely with all the major contact lens company's, and when it is time to order your supply, you can be assured you are getting authentic contact lenses straight from the North American manufacturer, and delivered to your door if you prefer.