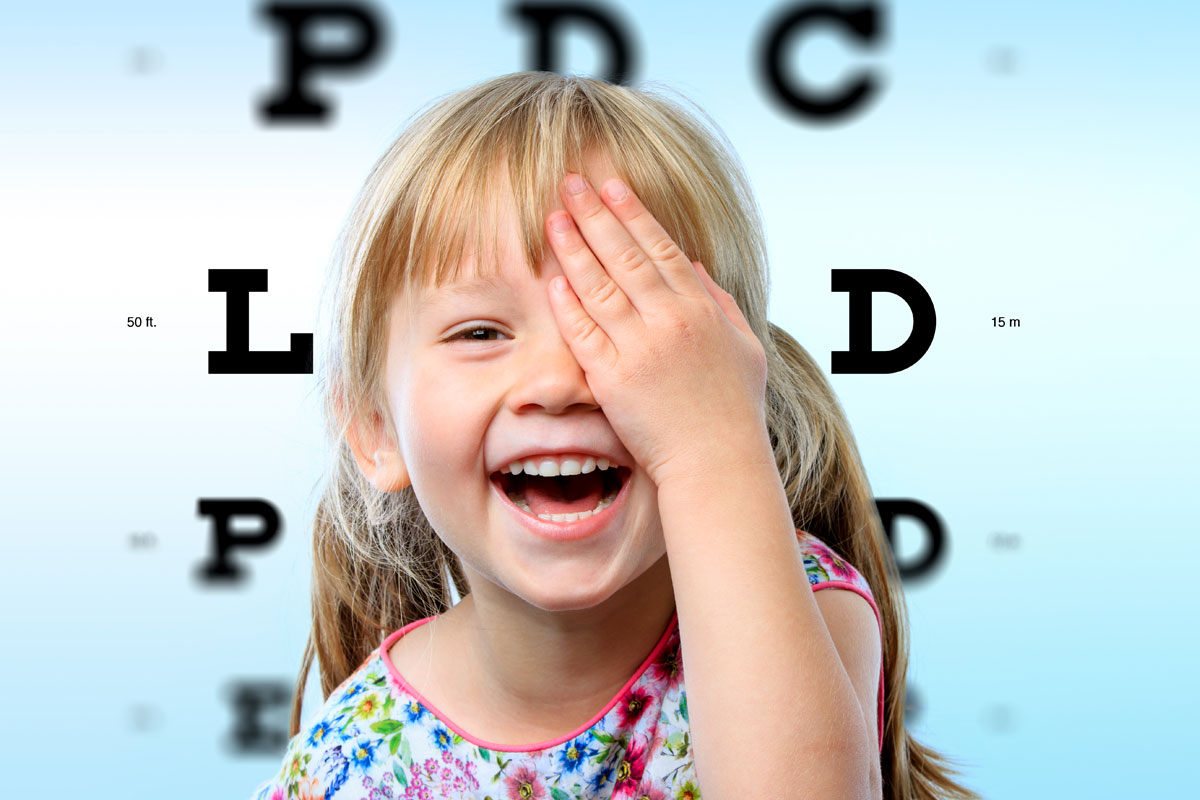 Infants (up to 6 months)
We are born with very rudimentary vision that allows us to see only basic objects. In the first 4-6 months the ability to focus our eyes, move them accurately, and use them together improves rapidly. In the first few months, it can be normal to occasionally see the eyes misaligned. With normal development this should not happen after about 6 months of age. Around age 6 months it is expected that hand eye coordination will improve and kids will reach for near objects. Health eyes and good vision with both eyes plays a critical role in how the brain will learn to perceive their visual world.
It is important to ensure there is no vision or eye problems during these developing months to ensure babies have the opportunity to develop the visual abilities they need. We recommend seeing children between age 6 months and 1 year for their first eye examination. We expect the examination to confirm normal and coordinated eye movements, normal and equal focusing power in the eyes, and healthy eyes front to back. Common problems in this age group include a "lazy eye" (amblyopia) and a crossed eye (strabismus). We fit these young children into glasses, and if unresolved, will be referred for surgery.
Toddlers/Pre-School Children
By two years of age a child's hand eye coordination and depth perception is well developed. They may not see 20/20 yet, and this generally will develop by age 3. It is expected that kids of this age can stack building blocks and follow the pictures in a story book. Their eyes and visual system is still developing, and it is important the eyes are in good health with clear focusing in both eyes. With our diagnostic equipment and testing procedures kids do not need to read letters of numbers during the eye examination.
School Age Children
School and learning is visually demanding. Children should have well developed eye coordination, depth perception, and 20/20 visual acuity in both eyes when they start school. If their visual development is not normal, children can develop headaches and difficulties at school despite "seeing clearly". Generally we start having children reading letters from the eye chart, and get a fine tuned measure of the focusing power of both eyes. Because children grow up looking with only their own eyes, they often do not complain about a vision problem because they simply assume everyone sees the way they do.
We support the Ontario Association of Optometrist children's vision guidelines and recommend a child's first eye exam be between 6 months and 1 year. If that examination is normal, then next examination is around age 3. After age 3, annual eye examinations would start in Junior Kindergarten.